International 'highway' for customs administration
We are happy to arrange all the necessary customs documents for every carrier. Of course we also do this in our role of terminal manager and ship's agent.
You can call on us for all the formalities
The customs administration services that we provide range from the official handling of imports and exports to the preparation of all necessary transport documents. KVSA Customs Services B.V. is AEO-certified, which stands for Authorized Economic Operator. This certification provides access to an international 'highway' for the completion of customs documentation. Furthermore, we are affiliated with the Federation of Dutch Forwarders, Fenex.
In special cases, and under supervision of the customs authorities, we offer the possibility of temporary goods storage without immediate payment of import or export duties.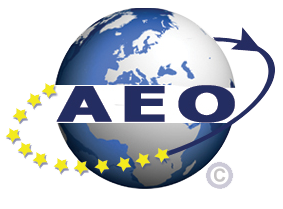 An overview of our services
AEO-certified
Declarants team with years of experience
Entry and clearance of goods
Customs warehouse administration
Handling of transportation for all kinds of cargoes
Express shipments
KVSA guarantees responsible and safe transport of trailers and combined cargoes in and outside Europe. Because we provide daily transportation to northern England and Scotland, we can also usually ensure that special express shipments are delivered to their destination the next day.