Reporting: a treasure chest of useful information
KVSA registers and monitors details of all ship movements to and from the harbours in the Amsterdam-North Sea Canal area 24/7. And we share that information with stakeholders.
We can offer you this wealth of information through reliable digital platforms. In this respect too, we are a facilitator par excellence.
Relevant data for planning
We determine where a ship has come from and where it is going, its length and draught, what cargo it is carrying, various passing times, and who the agent and owner are.
All relevant data is gathered in our system and is made available to parties that are operationally involved with the ship, such as shipping agents, shippers, supplies providers and repair teams. Based on this information, they can keep their planning up-to-date.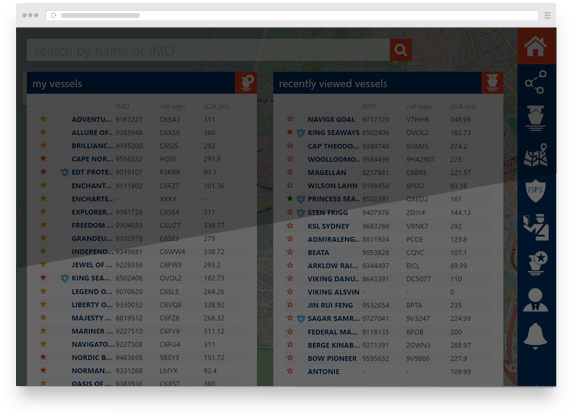 Interesting management information
We also provide periodic reports about subjects such as the number of ship arrivals within a given timeframe, and with what cargo. This provides interesting management information for diverse stakeholders in the Amsterdam-North Sea Canal area.
For example, agents can monitor what their competitors are doing. Trading houses can see how much of a certain cargo has arrived. And suppliers can optimise their stock and planning.
This management information can be sent to subscribers in spreadsheets. Subscribers connected to our ship2report platform can access real-time digital information at any time. We also offer a wide range of customised reports.