Efficient and responsible loading of every ship
Loading a ship in a stable manner requires efficient and responsible arrangement of goods and vehicles in the cargo hold.
From the arrival of the ship until its departure, this involves continuous and intense activity to steer the whole process in the right direction. Our stevedores ensure that this is accomplished in a professional and safe manner.
From consultation to implementation
Our expert transportation advice ranges from combined loads of self-propelled vehicles and non-self-propelled units such as trailers, excavators and other cargo. And it's more than just advice: we carry out the work ourselves too. We have a flexible approach. Almost anything goes, provided it is within the rules. Moreover, when your deadlines are closing fast, we do our utmost to offer you the best last minute solutions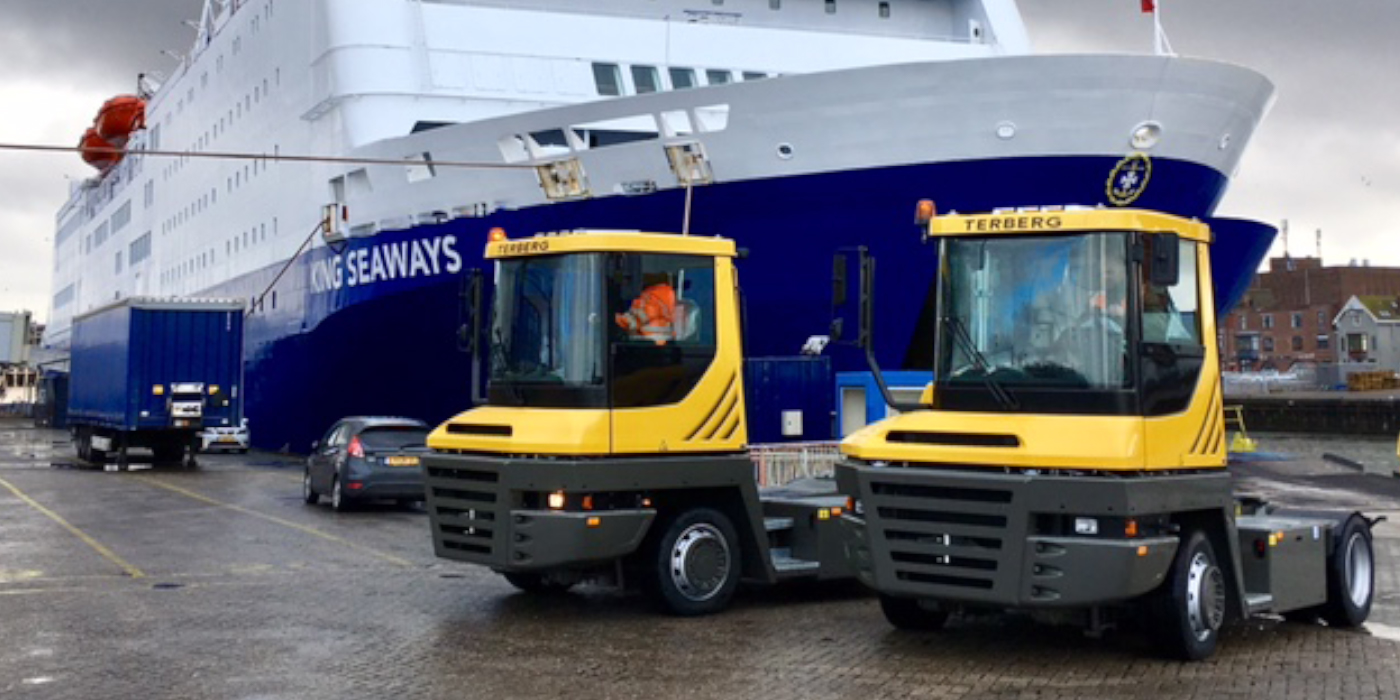 Take a look at the benefits:
professional loading of your ship
from trailer to train
substantial experience with excavators, caravans and other unaccompanied transport
Passengers, RoRo and cargo
We provide stowage and loading coordination of cruise ships and ferries at the Felison Terminal. What is notable here is that the (dis)embarkation of passengers (and everything that it entails), RoRo cargo and general cargo occurs simultaneously. Because these activities are performed with our own personnel and equipment, all parties can rely on fast, professional and efficient service.
Stevedore and goods supplier
For ships calling at the Felison Cruise Terminal in the IJmondhaven, KVSA functions first and foremost as stevedore and goods supplier. On request, we can also act as freight and passenger agent for visiting ships. We take care of baggage handling services in coordination with the military police in turnaround calls.
For transit calls, we organise bus transport for passengers to local tourist destinations.
Bij turnaround calls verzorgen wij in afstemming met de marechaussee onder meer de afhandeling van koffers, bij transit calls regelen wij desgewenst het busvervoer van de passagiers naar toeristische bestemmingen in de omgeving.
Tally reliability – 100% guaranteed 
Numerous KVSA employees are certified, chartered tally clerks. They are the independent party that carefully checks whether the loaded cargo is delivered accurately to the customer in another port, country or continent, and vice versa. These loading checks, the loading coordination and stowage duties are carried out by KVSA under the name of IJCSM (IJmuider Monitoring and Stuwadoors Company).
These checks are performed on behalf of parties who want to ensure security and accuracy of loading procedures, for example concerning the loading volumes or security marks. Due to the presence of chartered and independent IJCSM controllers during loading and unloading operations, you, the shipper, recipient or forwarder are guaranteed a 100% reliable monitoring performance.